Hire Holly's Play Wood at the Academy 4 Dogs, a secure play field for your dog that has 8 ft fencing, mesh put a metre under ground so no way of digging under a fence either, play equipment like slides, climbing frames, tunnels, ball pools, lots of leafs, ramps, sand pits & more...
It is flood lit so you can use at night time too.
We have an external padlocked gate to enter the Dog Park with Walkie Talkie entrance & booked time slots paying on our online shop on this site.
It's £10 to hire to Park for up to 50 minutes for up to 4 dogs. Dog walkers welcome too.
All dogs must be up to date with vaccinations to use the park. We disinfect the area after every day. All dog poo must be picked up & we have dog poo bins & will dispose of your dog poo for you (Yellow Marked containers)
It has two levels on the park with a closable gate so for dog walkers or groups if segregation is needed its perfect.
It is an astroturfed area to keep the dogs clean as much as possible!
It has a park picnic bench inside the Summer house for you to have a cuppa (bring a flask)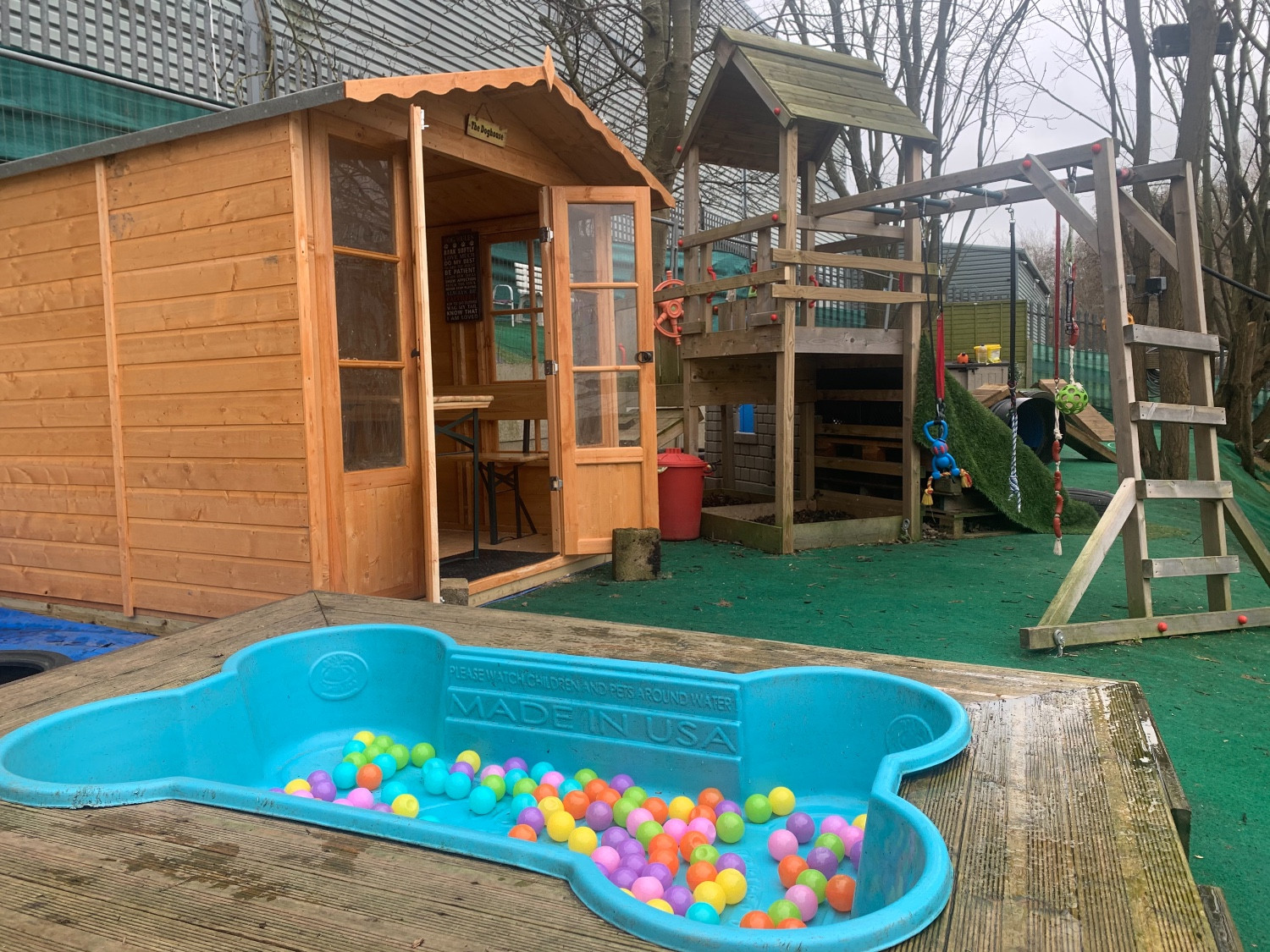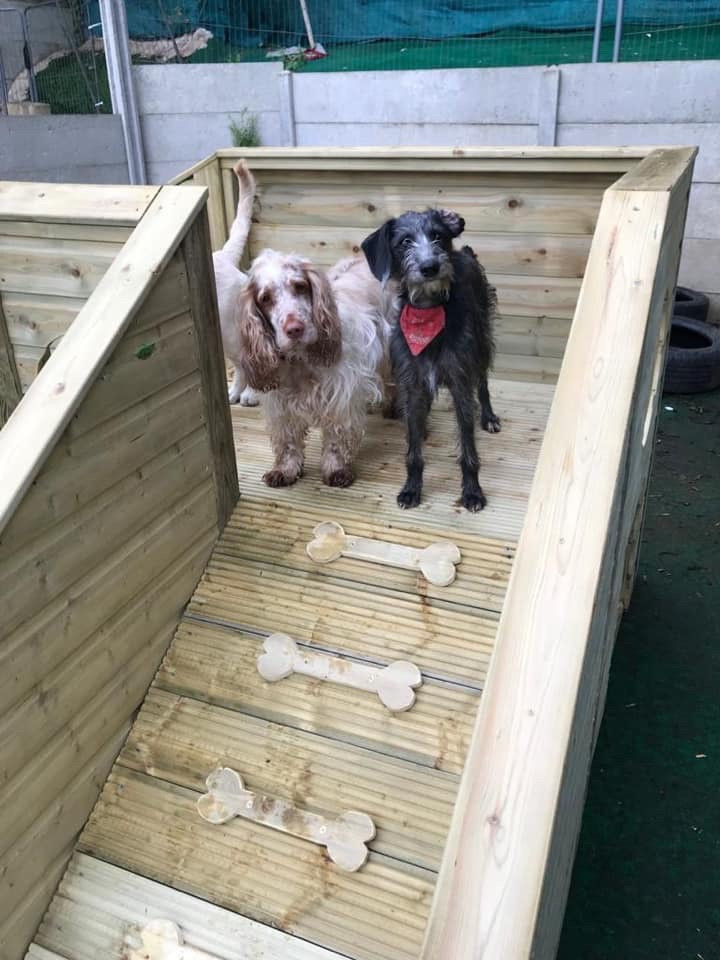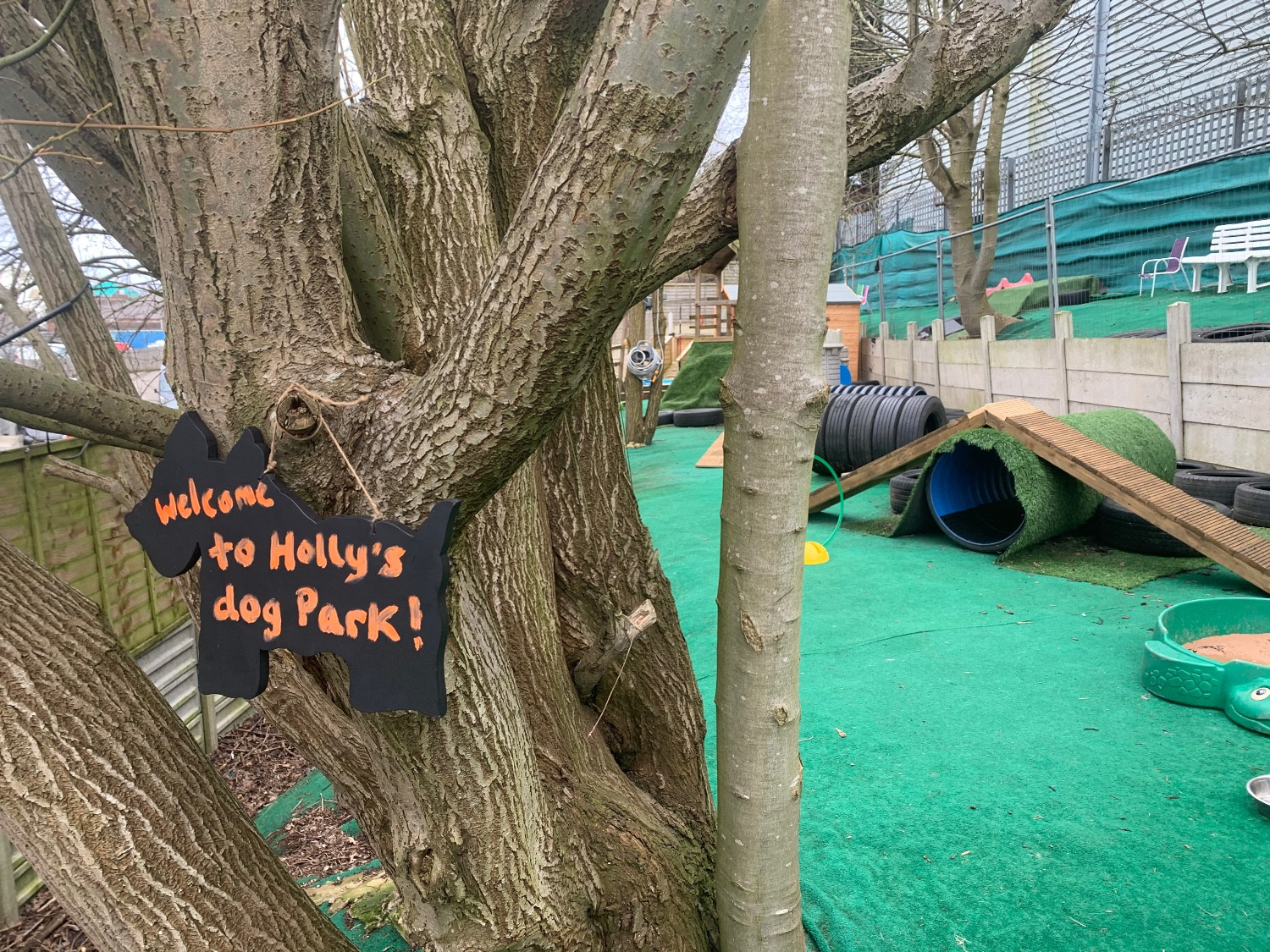 Academy 4 Dogs can not be liable for any injury or arguments between dogs during the dog hire as we are not supervising this area. Dogs are the owners responsibility when in the park, similar to a public outside area.
Dog Professionals should have insurance to cover the dogs when in use of the park.
Click on photos below to enlarge
More pictures coming on product info on the shop
Opening hours are:
Monday 7am-9pm
Tuesday 7am-9pm
Wednesday 7am-9pm
Thursday 7am-9pm
Friday 7am-9pm
Saturday 1.30-5.30pm
Sunday 3.45-5.45pm
On booking we will send you instructions on what to do on arrival.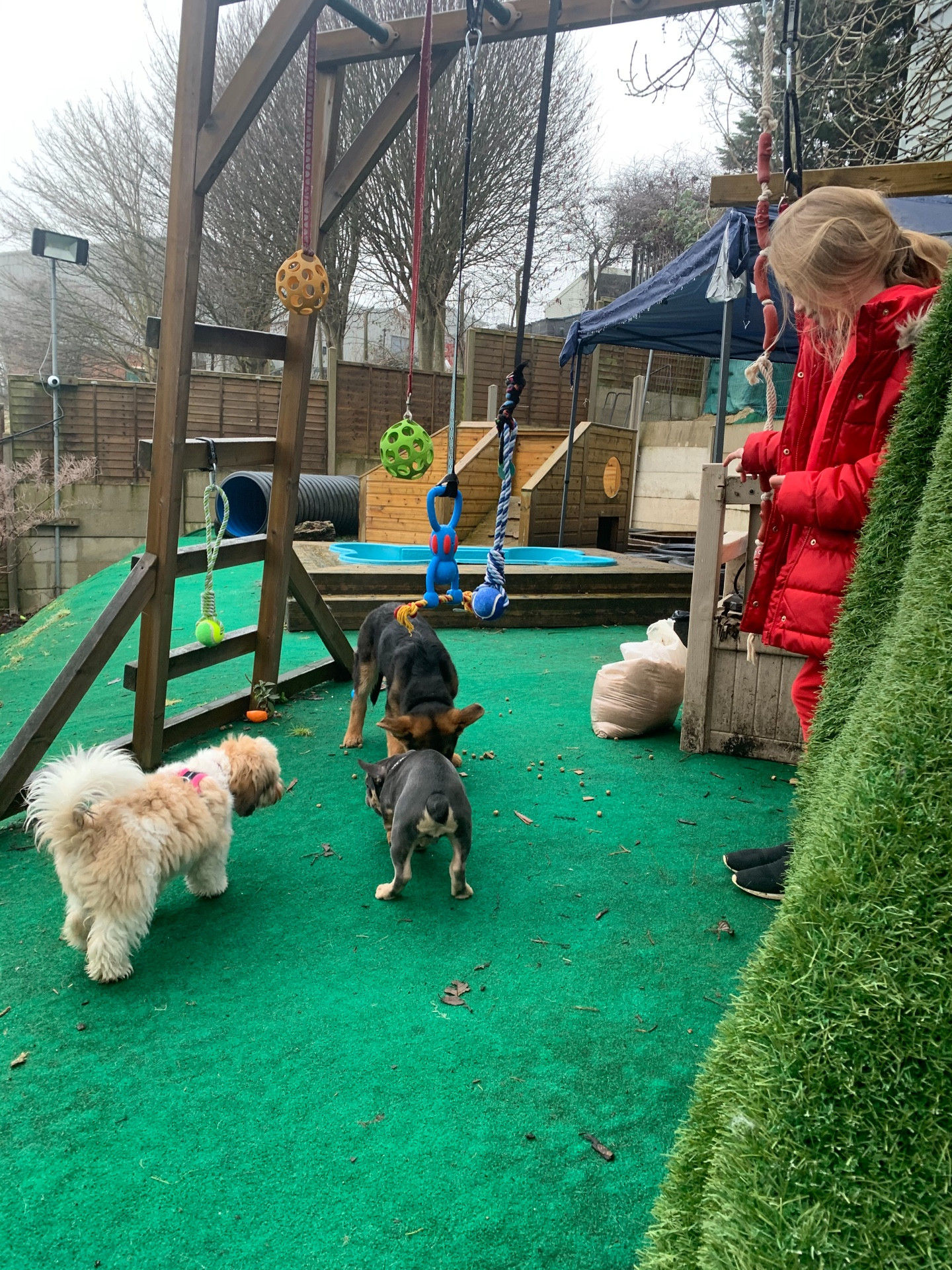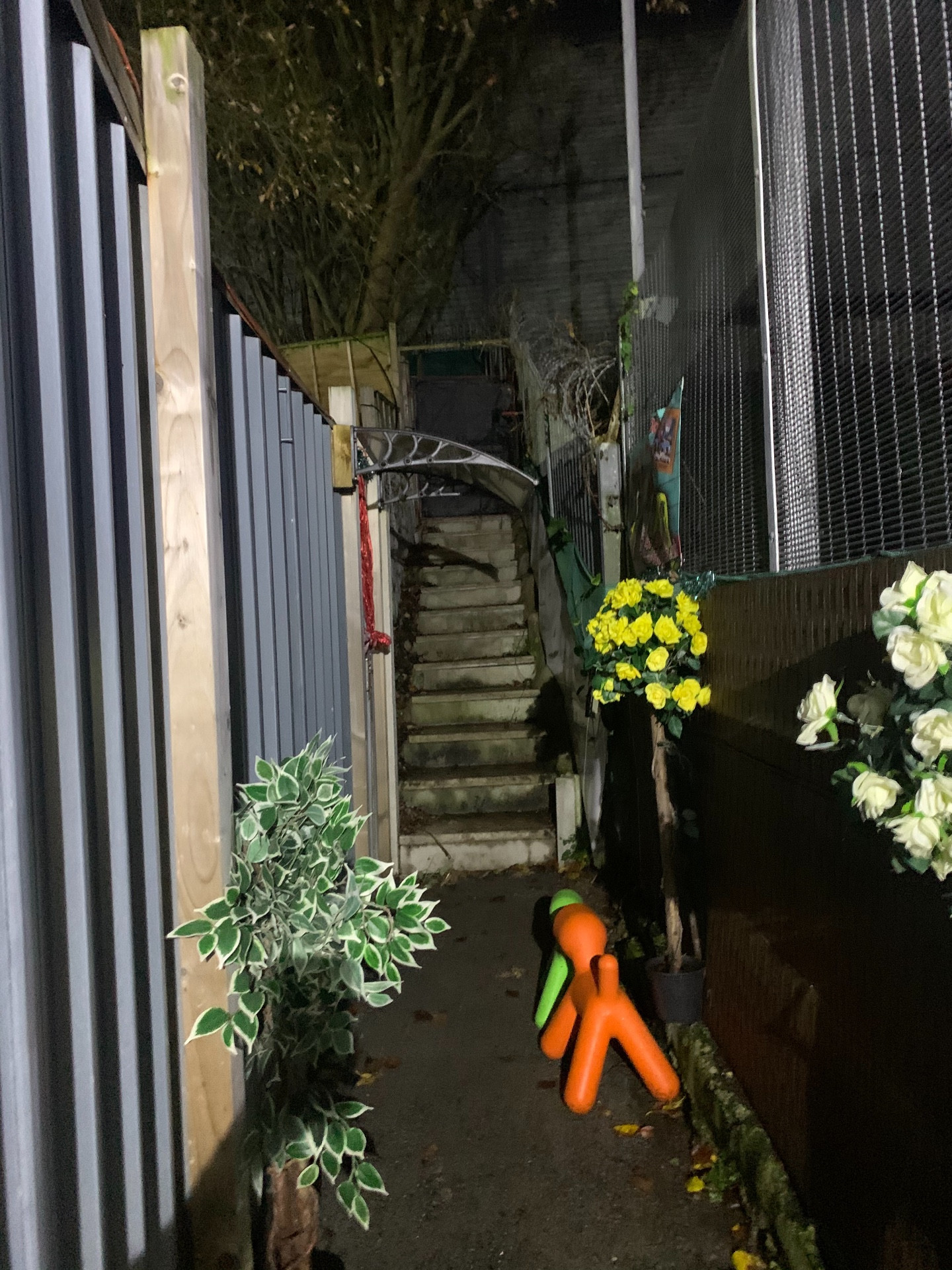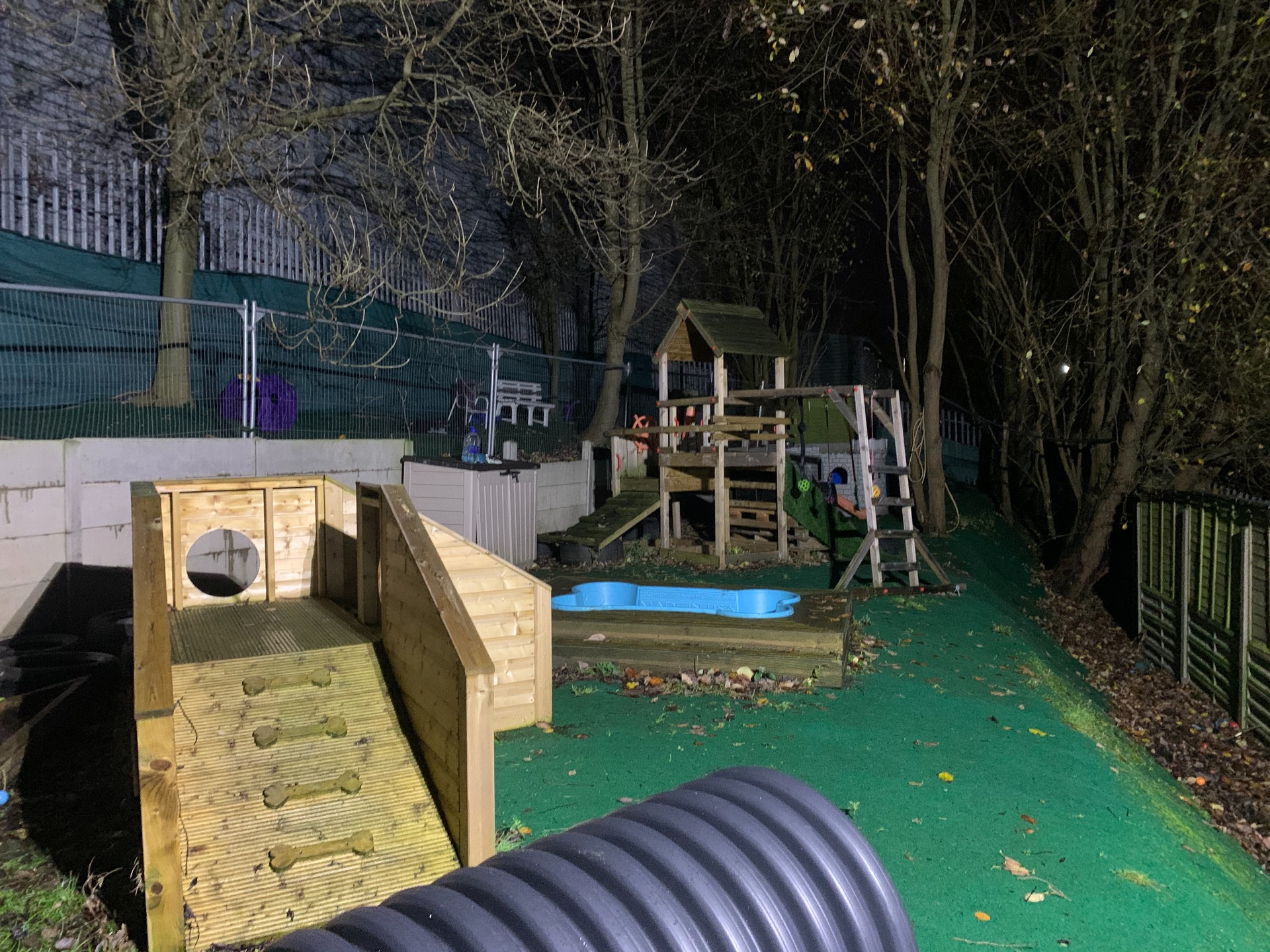 Evening slots (flood lights)
Daytime & Weekend slots (more photos in shop of area)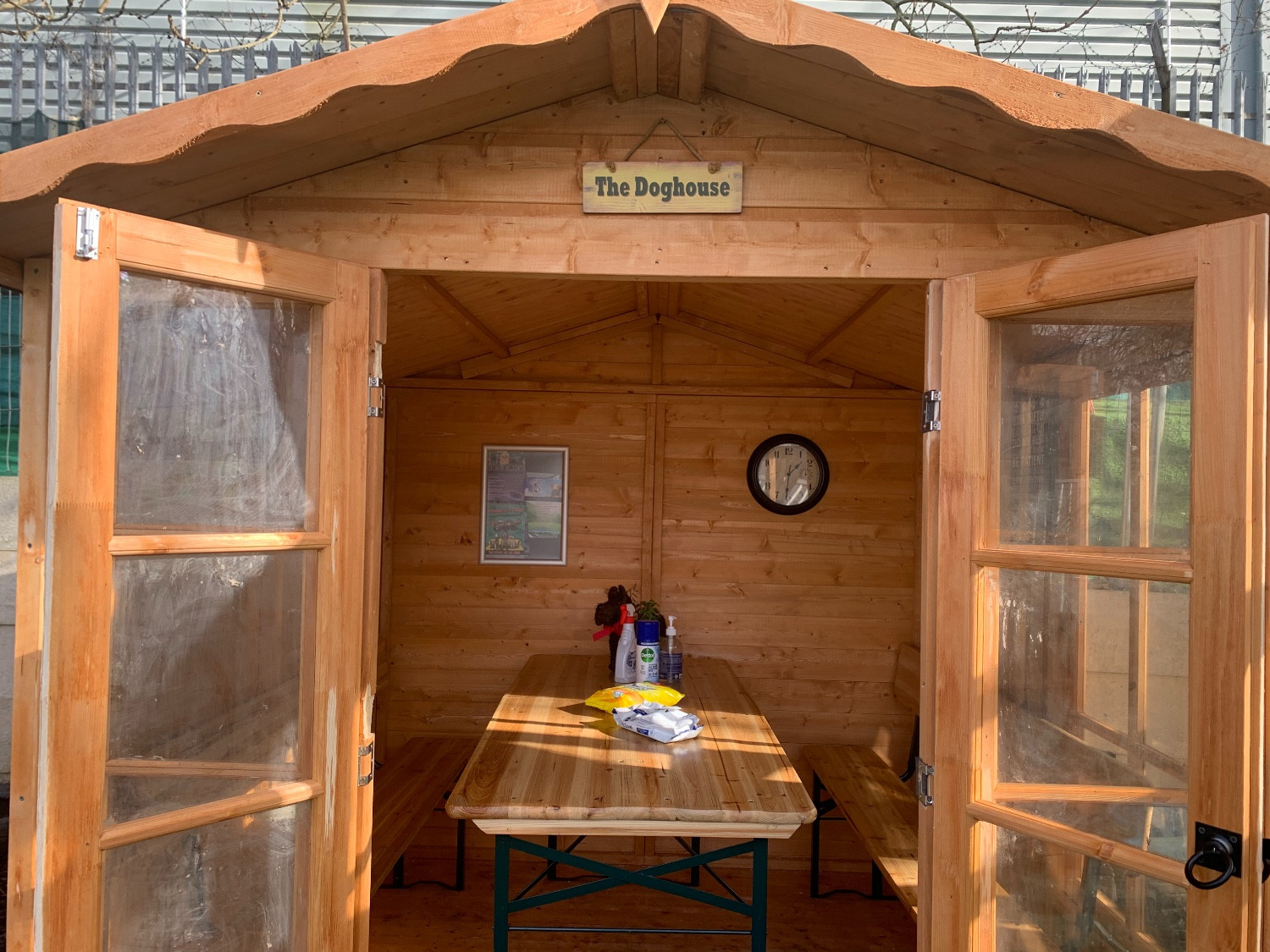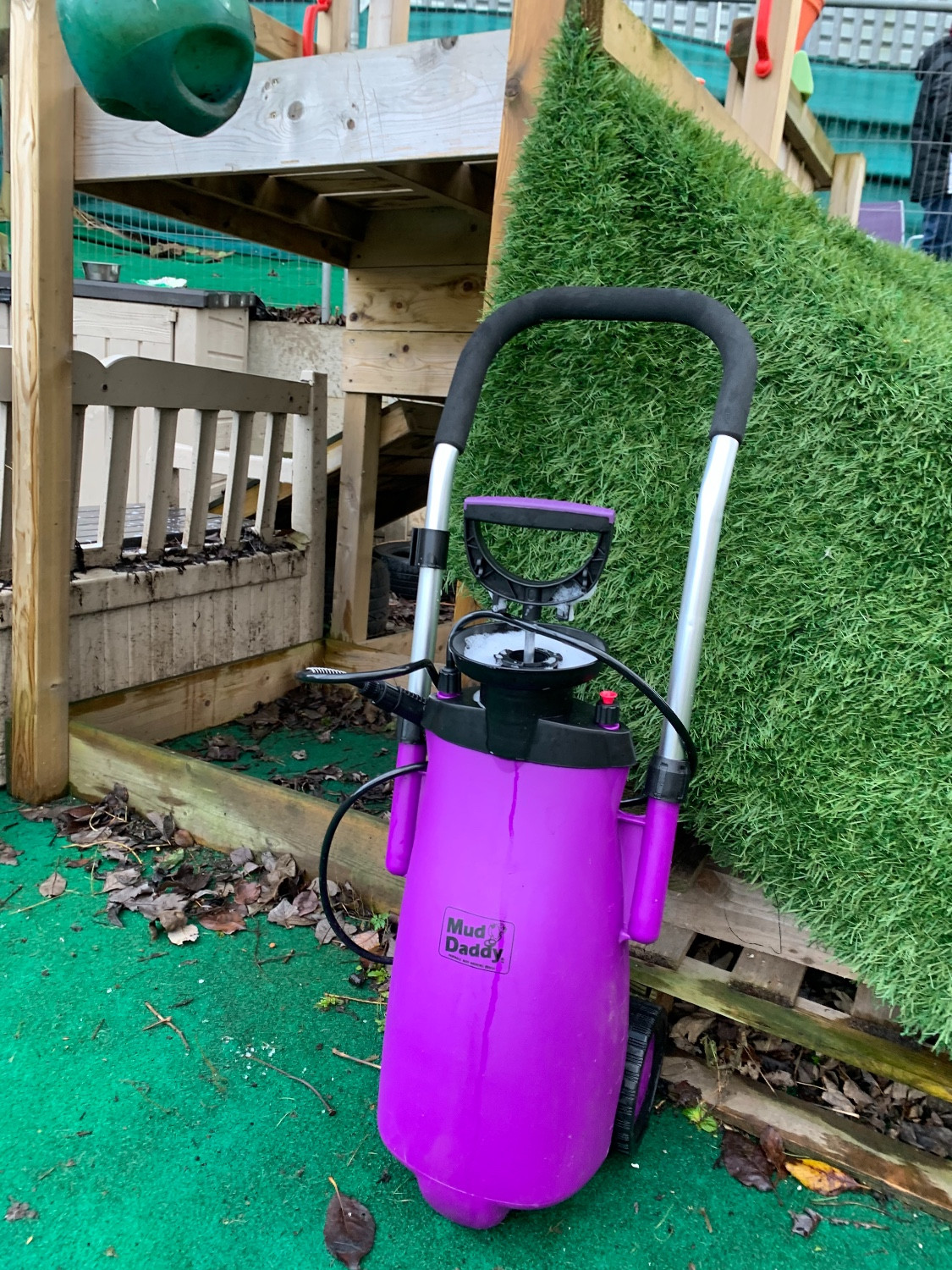 Sitting area for picnic or your flask, hand wash station & viral spray. Dog wash with shampoo in